Yankee Farmer's Market
Buffalo Farm and Store
We provide local food available around the region & nationwide.
On our small family farms in the hills of New Hampshire we raise the highest quality, pasture-raised buffalo and beef and have so for 25 years. By raising the animals with respect, honor and freedom we ensure the highest quality, nutrient-dense food for your family. In addition to our grown and harvested products we partner with other area local farms to provide the widest selection of New England raised all-natural, hormone-free and antibiotic free meats available to ship nationwide or pick up in person. We hold every partner accountable to our same ethics (link to just the WHAT WE BELIEVE section of the About page using anchors) so you can trust that every product you purchase from Yankee Farmer's Market respects the land, animals and environment.

Open Monday-Thursday 10-5 and Saturday 9-4
Welcome
25 Years
Yankee Farmer's Market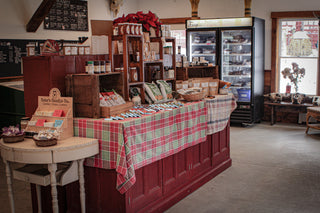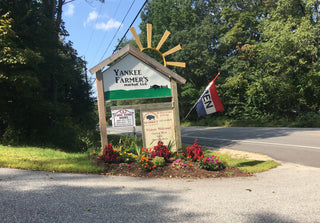 Visit Our Farm Store
Welcome to the Farm
Visit us where the buffalo roam right up the driveway in Warner, New Hampshire. We're open year-round and love to share our beautiful land, farm store and animals with visitors and shoppers. In addition to all our high-quality protein products the farm store is chock full of other local delicacies and delights. We pride ourselves on always having the freshest and widest selection of meats available year-round. We promise you won't leave empty-handed and we always accommodate curbside and call ahead orders!

Come Shop Monday-Thursday 10-5 and Saturday 9-4.
Or give us a jingle for curbside pickups: 603-456-2833
Our farm family wholly believes growing foods and raising animals in their most natural environment benefits the people of the world and the land we live on.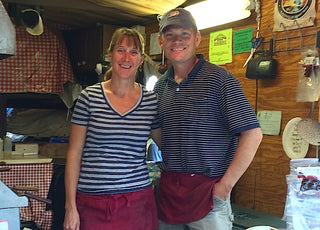 The Farmers
Serving NH for 25 years.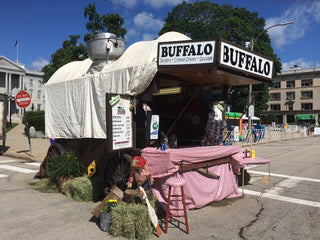 Buffalo Wagon
Visit us at your local NH fair!